Cafe Amach & Libby's Tearoom
You'll always be welcome in Libby's Tearoom
Libby's Tearoom at An Tobar Wellness Centre. Supporting our rural community, people of all ages and abilities.
In Partnership with Cafe Amach, supporting the LGBTQI+ community and Allies.
Libby's Tearoom
Libby's Tearoom at An Tobar Wellness Centre. Supporting our rural community, people of all ages and abilities.
Libby's Tearoom opened in 2015 it quickly became a social hub for the local community. Also around that time our own mother (Libby) began to develop dementia and the whole garden area became a safe haven for her.
Throughout the year, Libby's Tearoom runs a weekly drop-in community cafe on Fridays from 11am-1pm.
Please note: our tearoom is currently closed but the weekly community cafe will return in September 2023!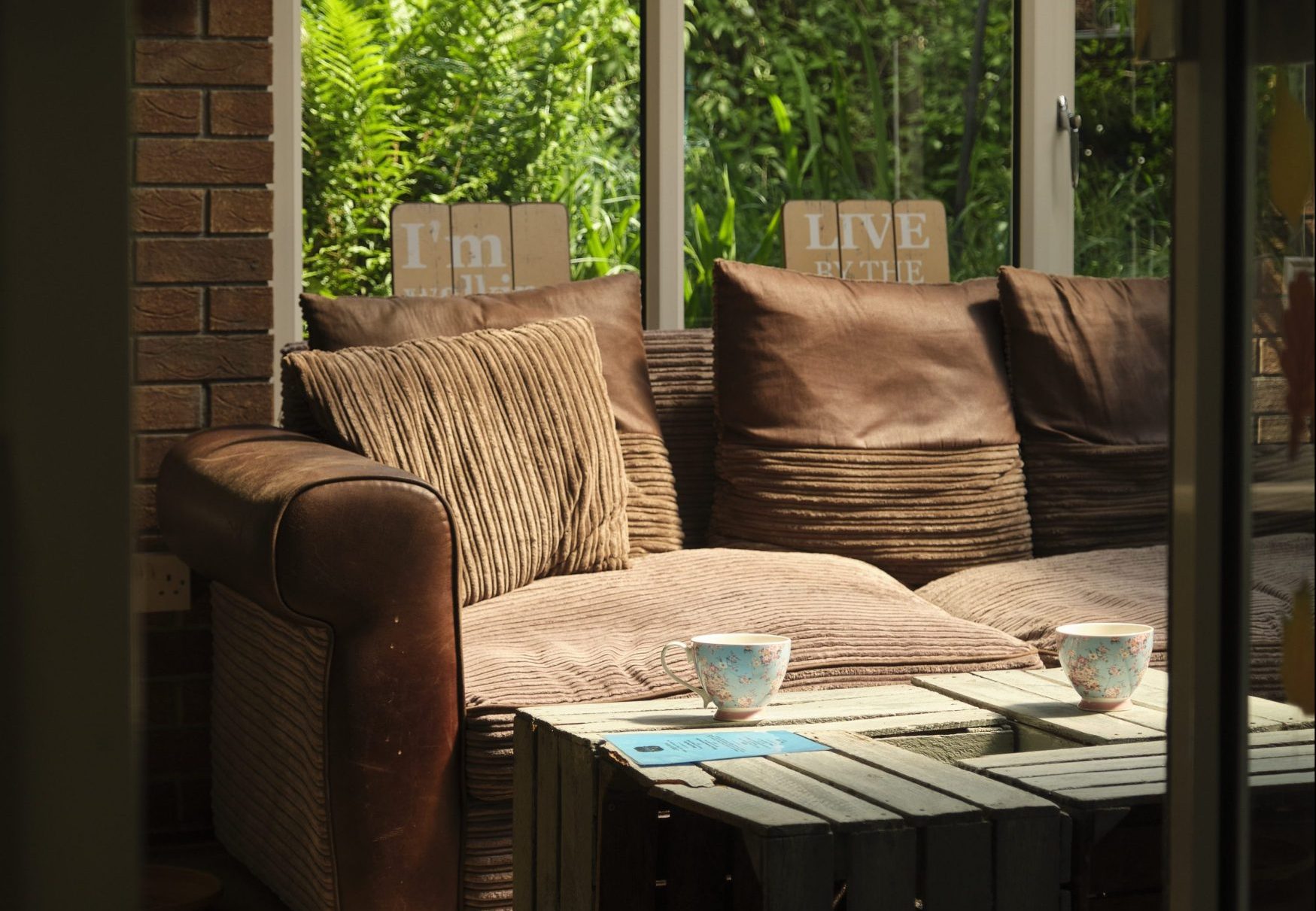 Cafe Amach
Cafe Amach (Cafe Out) has been created in response to a long awaited need in the South Armagh area for a safe, social and empowering space for LGBTQ+ young people and adults. It officially opened on Friday 25th March 2022.
The main plan and the priority is to create a visibly safe space for young LGBTQ people. All staff are LGBTQ+ trained and/or LGBT themselves.
The big emphasis is it's going to be LGBTQ+ and allies, the idea being that you can bring your friends, meaning that anyone who comes doesn't have to necessarily disclose anything about themselves if they don't want to!  It's all about solidarity and being there for your friends.
For more information email Hannah – Hannah@antobarcic.com or Phone – 028 3086 0302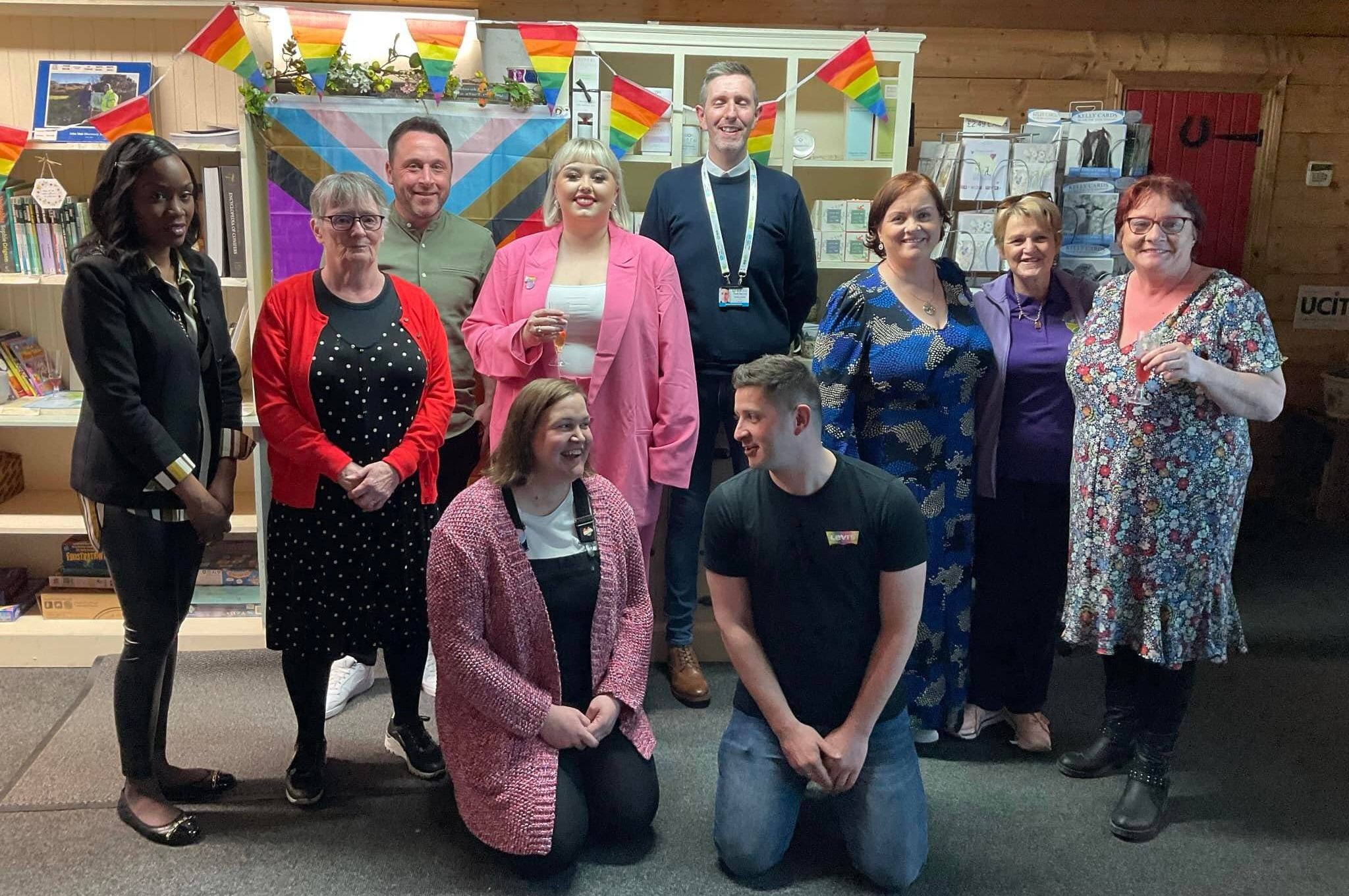 "Hannah Agnew, a young artist, was reared in the foothills of south Armagh and she went to study and live in England. It is a well trodden path.  But after some time, Hannah decided to return because she wanted to create a safe space and meeting point for the young (and not so young) LGBT+ community and their friends. And thus Cafe Amach was born – a first for south Armagh and perhaps in rural Northern Ireland.
Amach is a riot of colour. A rainbow haven complete with tray bakes, herbal teas and sustainably sourced coffee. The cafe provides, not just a focal point for the local LGBT+ community and friends, it's a vital resource and support hub for people living in rural communities.  Amach offers social gatherings and wellbeing courses. Most important of all, it's a shared safe space to simply sit chat, listen and, if you feel like it, sing."
Tom Kelly, Irish News – 11th May 2022
Cafe Amach 
Youth Drop In & 
Adults Evenings
Check our Facebook page for up to date events.
Facebook Link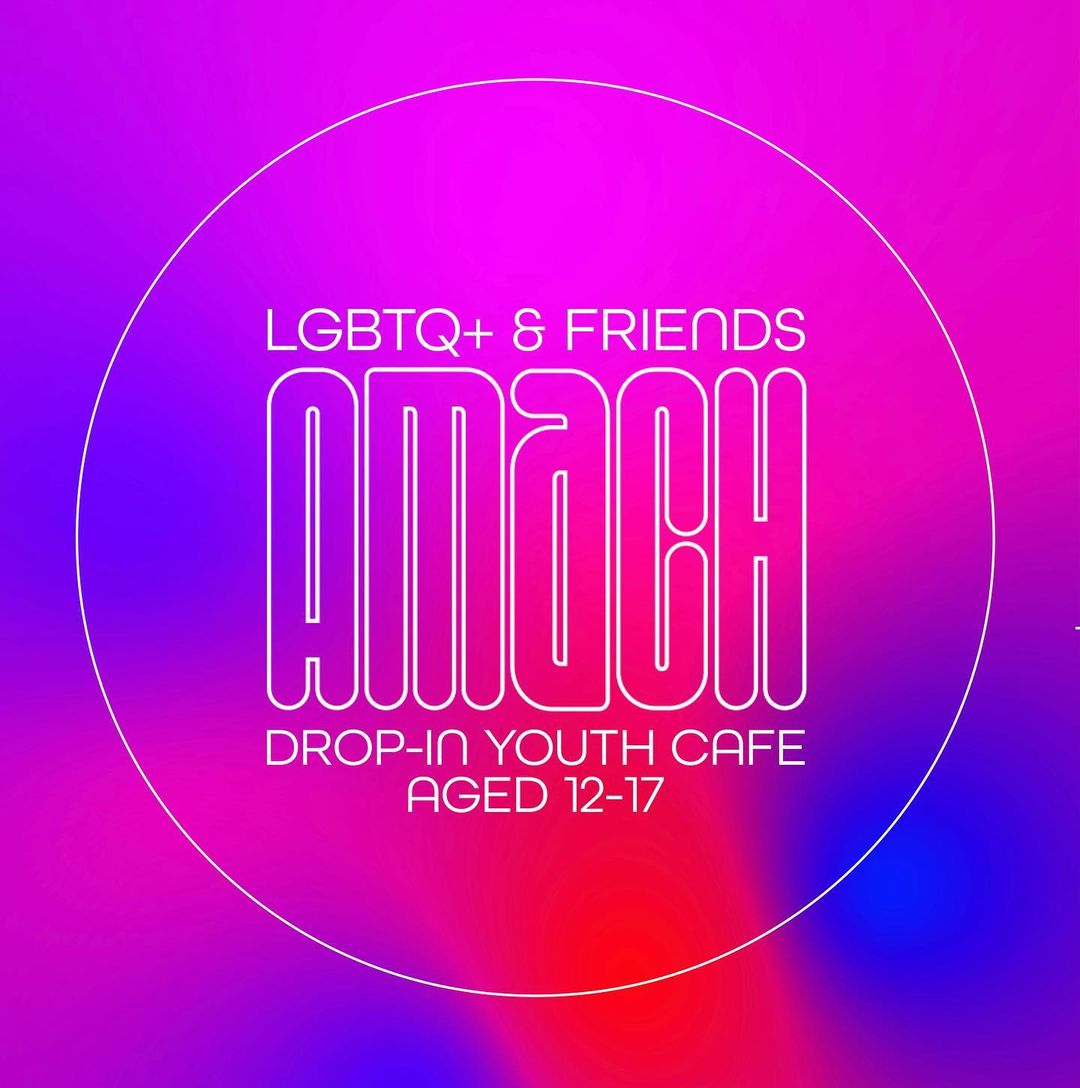 ---
Cafe Amach 
Youth Drop In
For Summer 2023 our Youth Drop in is held every Tuesday evening from 6pm to 8pm in Libby's Tearoom at An Tobar Wellness Centre in the village and all are welcome.
From September 2023 this will return to Friday evenings from 6-8pm.
Follow Cafe Amach on Instagram @amachni for more information.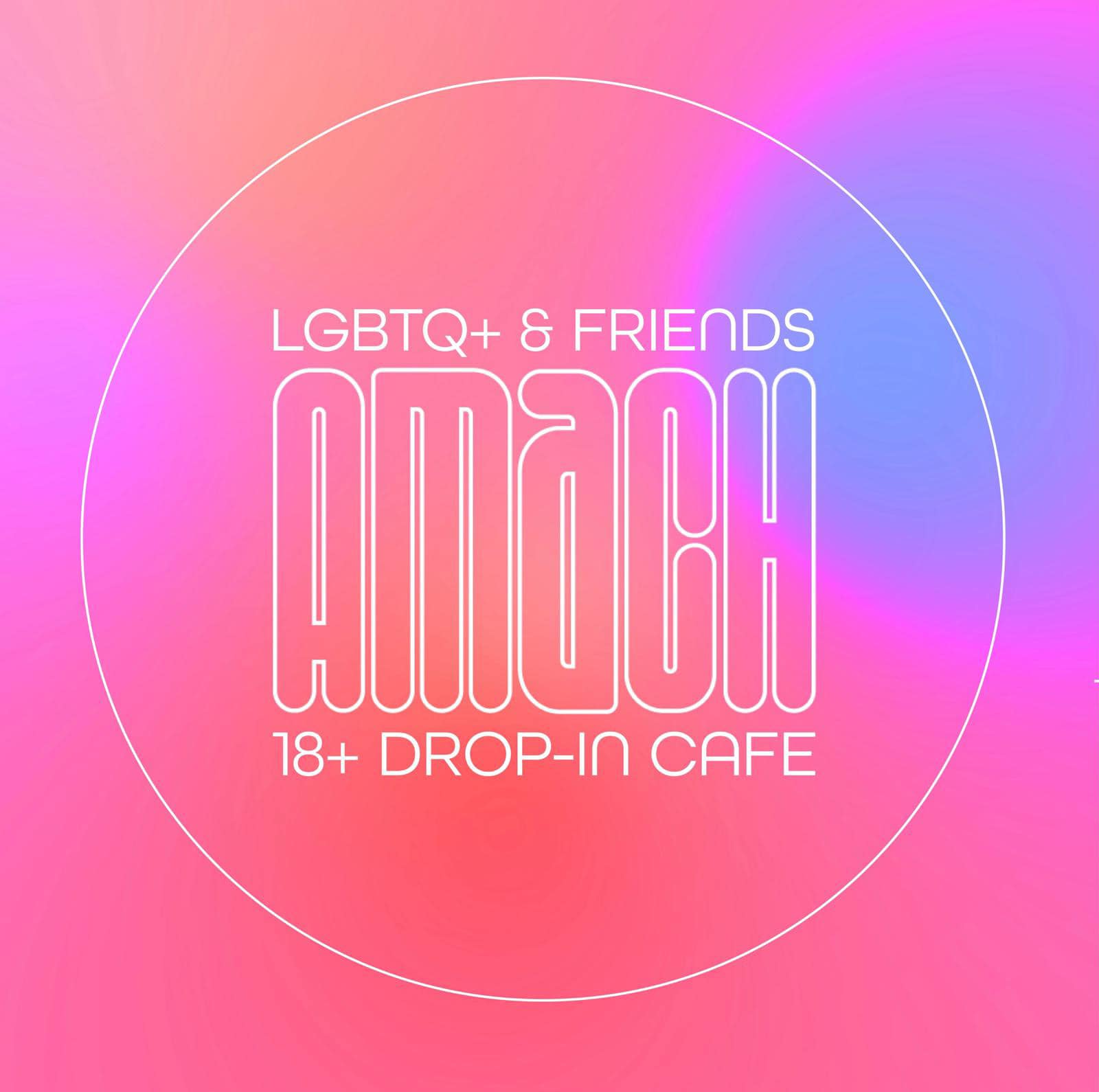 ---
Cafe Amach Adults
Usually fortnightly on Thursdays an Adults 18+ evening is held from 7pm to 9pm. We also host a number of entertainment evenings throughout the year – with music, craic, good food.
All Welcome.
"I think mainly the gist is that I want young, LGBTQ + people to feel like they do not have to keep their Irish and their queer identity separate, that they can exist together because that very rarely gets presented together. I am be absolutely over the moon to see young people coming in the door."
Founder of Cafe Amach, Hannah Agnew